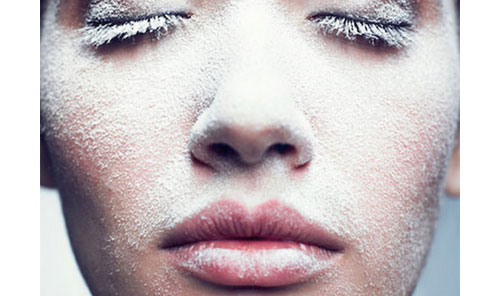 Winter Skincare Essentials
Posted on
January 9, 2018
Baby It's Cold Outside!

We all know the winter can be harsh on our skin, which is what makes winter skincare so important.

Dehydration is the major concern when humidity drops, as it does, during the cold weather months. There's a dramatic increase in TEWL (trans epidermal water loss), as the dry air pulls moisture from your face, acne breakouts, and dry, sensitive skin may occur. Fluctuation in temperature creates poor circulation and provides fewer nutrients to the skin. Blood vessels expand and contract which wear down the walls of the vessels, leading to redness and the appearance of telangitasias (small red veins) on the face.

The colder weather can dehydrate your skin, leaving it dry and dull looking. Selecting the correct facial cream and serums is extremely important in winter skincare maintenance, and a healthy glowing appearance.

Cold air can strip our skin of its natural oils, and adding an extra protection layer is a must. Without this, our skin can get super dry and itchy.

Not moisturizing can worsen the appearance of wrinkles. When your skin is dehydrated, lines are even more likely to show. It is important to use ingredients like hyaluronic acid that help to plump your skin.

Here are some of my winter skincare essential products, and how to take extra care of our delicate skin.





Hyaluronic Acid Serum – a 100% Hyaluronic Serum formulation of a pure, high molecular weight concentration. This is not an acid that is use to peel the skin. Hyaluronic is a type of humectant that acts as a sponge, by drawing moisture into the skin to restore optimal suppleness. It is very important in dry climates to layer an emollient over, so your skin's moisture is not loss into the air.

Dry Skin Relief – A pure and natural oil moisturizer combining Squalene (olive oil) with Vitamin E for superior hydration. Dry Skin Relief nourishes the skin and provides the ultimate in moisturization and protection from the harsh environmental elements.

This serum helps in preventing dryness and smooth skin by filling the spaces between the skin flakes with droplets of oil, reducing roughness, cracking and irritation by temporarily replacing the first line of skin barrier defense "the acid mantle". Which by the way is oil not water, so do not be afraid of using good quality oil on your skin. I suffer from breakouts my entire life and this does not break me out. My favorite product!

Repair Balm – An occlusive moisture binding product that protects, calms, and aids in healing damaged,extremely dry or inflamed skins. Ingredients contain anti –oxidants, Vitamin A & E to protect the integrity of the skin.

This thicker topical balm is formulated to place a physical barrier between the skin and the outside environment. A barrier cream slows the natural evaporation of moisture from the skin and reduces irritation. Typical applied after your cream to lock moisture into the skin but also excellent for winter sport activities.

As we begin to show signs of aging, it is partly due to the loss of hyaluronic acid,genetics and vitamin deficiencies. So it is particularly important to visit your skincare professional and receive clinical facial treatments to hydrate, revitalize and restore the glow to your skin. An excellent treatment to receive is a vitamin infused hydrating facial using ultrasonic technology that delivers the correct nutrients deep into the skin, where it is needed.

Moisturizing keeps your skin smooth and supple and leaves it with a fresh winter glow.
Winter Skincare Essentials