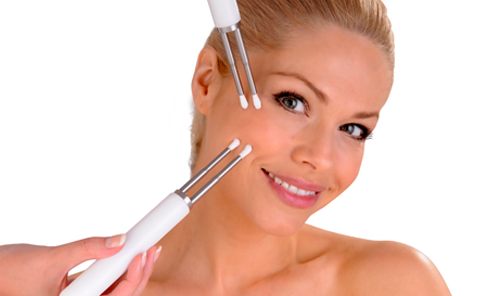 Non Surgical Microcurrent Facial
Posted on
December 4, 2017
Have you ever worked out your face? An eyebrow-raising beauty trend, called a microcurrent facial, aims to do just that.

Facial microcurrent is a safe, painless, non-surgical, non-invasive cosmetic procedure that helps tone, lift and firm sagging facial muscles back to its original position and shape.

"It's like a little workout for your face," actress Jennifer Aniston said in an interview last year.

The electrical stimulation technology behind the microcurrent facial has been used in partnership with various treatments for patients afflicted with Bell's palsy, a sudden paralysis or weakness of facial muscles that causes one side of your face to appear to droop. Now the technology is making waves in the cosmetic field.

Microcurrent facials have been used for facial paralysis for about 70 years, and it's a common use for other areas of the body.

For a cosmetic procedure, an aesthetician would apply a conductive gel to your face. The same type of gel is used for ultrasound scans, since it allows for the distribution of electric impulses.

Next, the aesthetician would use two metal prongs to apply electrical currents to the skin's surface, stimulating the facial muscles underneath.

"These two wands talk to each other. They're delivering currents back and forth. This treatment starts out with lifting and tightening," she said. "It's just electrical currents going back and forth here and stimulating the top layer of the skin and the muscle."

A microcurrent facial ranges around $88 takes about 45 minutes.. The more procedures you undergo, the more results you may see, she said.

During the treatment, patients might feel "a little bit of a tingle" on the skin or have a metallic taste in the mouth, but many find the procedure to be relaxing.

The technology could be used similarly for a medical procedure. For instance, when people have facial paralysis or Bell's palsy, they would see a physical therapist to learn how to move and retrain certain facial muscles.

Treatment sessions last for about 30 minutes to an hour. A complete treatment course has an average of 10-15 treatments within the first 8 weeks with a recommended once a month maintenance treatment. However, the number of treatment varies depending on each client's skin condition and muscle tone.


Non Surgical Microcurrent Facial